Cowgirl Sterling Silver Jeff Deegan Buckle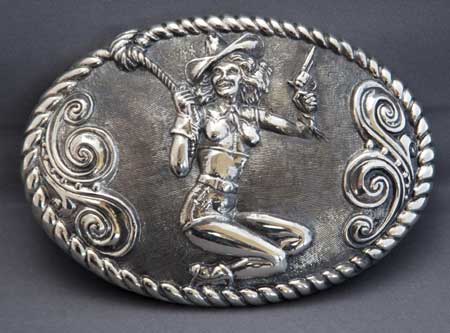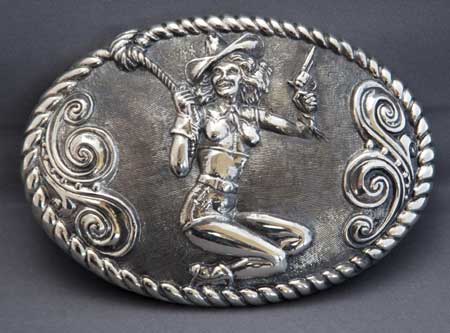 Cowgirl Sterling Silver Jeff Deegan Buckle
Wonderful buckle with a classic cowgirl in the center. Sterling silver, cast and hand finished by well known silversmith Jeff Deegan. Rope edge, scrolls, cowgirl with a rope and a six gun. 4" x 2 3/4" and for a 1 1/2" belt. Brand new and classic!
Jeff Deegan Designs, in Providence, Rhode Island, was started in the 1980s. Inspiration for the collections comes from nature or is distilled from iconic symbols. Jeff makes each original model by carving in wax or directly in metal, bringing the drawings to life with meticulous attention to detail and overall craftsmanship. The model is then cast in the traditional lost wax method. This artisan approach is what distinguishes this line and accounts for its timeless vitality.

If there are other Jeff Deegan buckles you'd like for me to get for you I'm happy to do that. No shipping cost and no extra charges for special orders.
Usually ships in 2-3 business days