Samantha Silver Custom Longhorn Buckle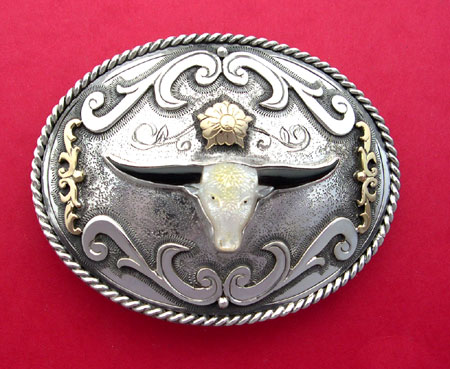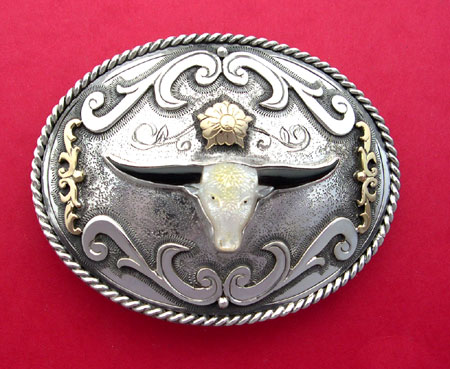 Samantha Silver Custom Longhorn Buckle
Sterling silver and 18k gold longhorn buckle, hand fabricated with the head hand carved from mother of pearl and jet longorn. Beautiful hand scroll work. Stunning buckle by a wonderful Santa Fe, New Mexico silversmith named Samantha Silver. 3 1/2" x 2 1/2" and for a 1 1/2" belt. Mint condition. I need about 4 weeks to get this buckle custom made for you.
Samantha Silver Jewelry & Design is based in Santa Fe, New Mexico. Samantha is known of her outstanding workmanship and original designs - many with carved ice age mammoth ivory. All her work is individually handmade.

If there are other Samantha Silver buckles you'd like for me to get for you I'm happy to do that. No shipping cost and no extra charges for special orders.
Usually ships in 2-3 business days