Vogt Triple Horseshoe Buckle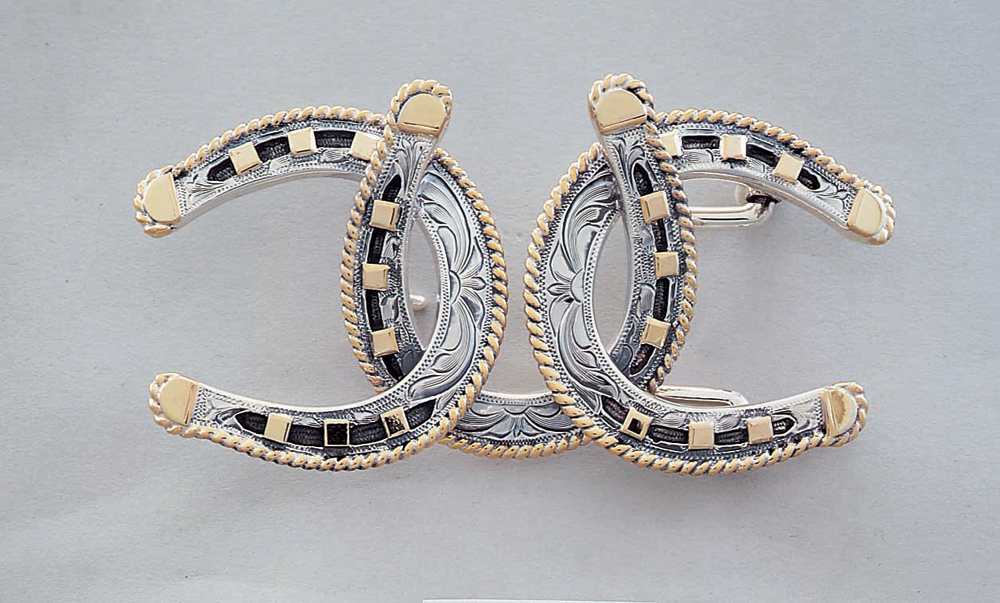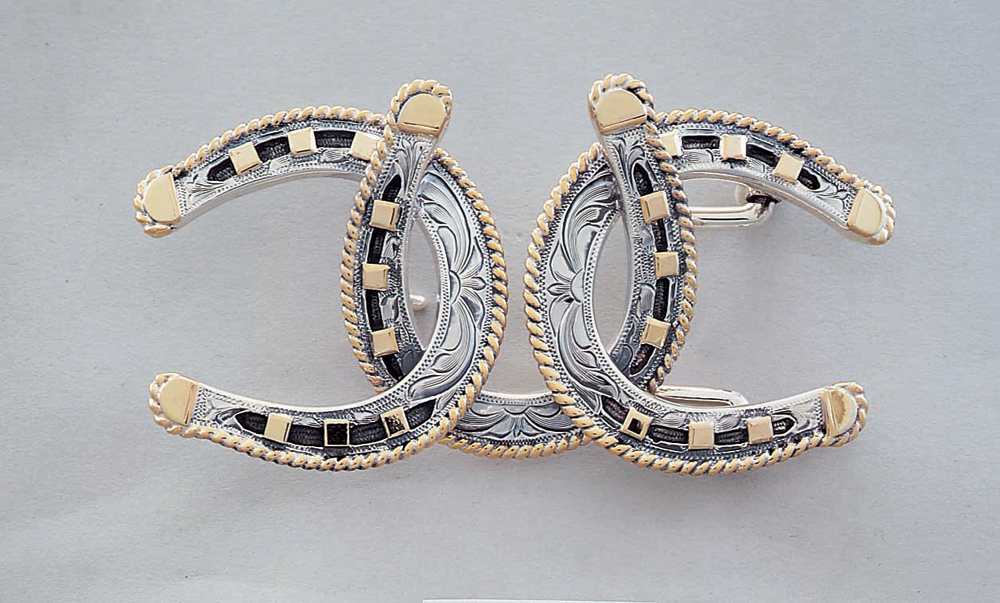 sold out
Vogt Triple Horseshoe Buckle
Three horseshoes buckle – wonderfully creative!. Made by Vogt Silversmith's Old Mexico branch. Solid sterling silver, three antiqued sterling horseshoes accented in 14k gold fill rope and nails, fully hand engraved and hand made. 4 1/4" x 2" and for a 1 1/2" belt. Brand new, mint condition. Great gift!
One of the premier buckle makers of our time, Vogt Western Silver Ltd., is located in Woodland, California and always has great craftsmanship and interesting designs. The Vogt business is a small 35 year old family business with three generations involved. Cattle rancher Chet and his son Casey own and supervise operations.

Each of Vogt's pieces are made of solid sterling silver and fully hand engraved. All of Vogt's pieces are hand crafted one-at-a-time by skilled artisans and silversmiths. All two-tone pieces are 14 k gold fill. These are heirloom items that will last a lifetime.

Both your purchase and satisfaction are protected by a 100% Full Lifetime Guarantee. Should your genuine Vogt product for any reason become broken, bent, twisted or otherwise damaged, they will fix or replace that piece free of charge. Period! This guarantee is valid only to the original owner.

If there are other Vogt items you'd like for me to get for you I'm happy to do that. No shipping cost and no extra charges for special orders.
Usually ships in 2-3 business days